Stay up to date on the latest
web3 marketing best practices!
ABOUT THE BOOK
Web3 Marketing: A Handbook for the Next Internet Revolution is the essential book for anyone looking to understand the next era of the internet and start building. Beyond the hype and headlines around crypto and NFTs, a real revolution is taking place: new technologies for owning, moving, and organizing value spell the overdue end of an internet where a few huge companies hoard data and power, and open a new frontier for products, services, and applications in which ownership and control can belong to creators, builders, and users.

As former CMO of ConsenSys where she built the first web3 marketing team that brought Ethereum and more to market, and then as Founder and CEO of top web3 marketing firm Serotonin ― Amanda Cassatt is in a unique position to tell this story, and delivers a remarkably clear, nontechnical guide to the history, key concepts, and still-evolving landscape of web3.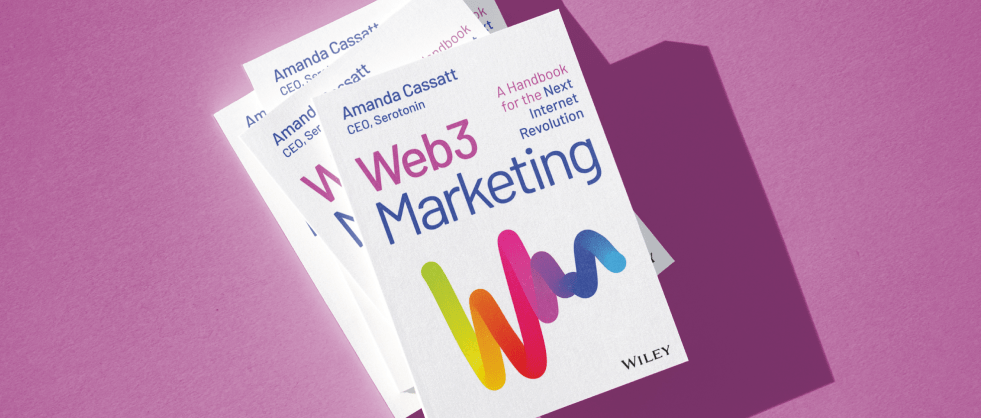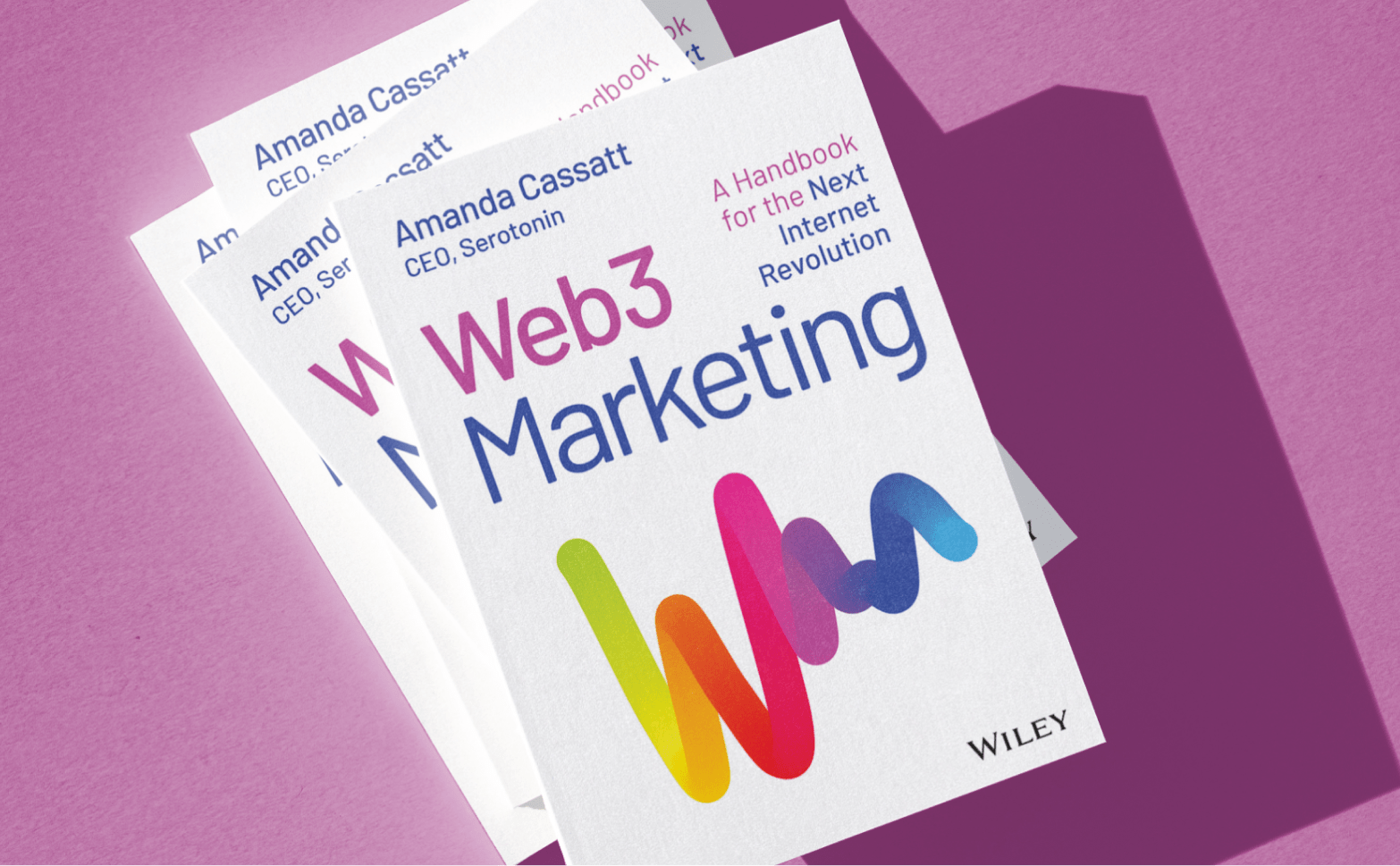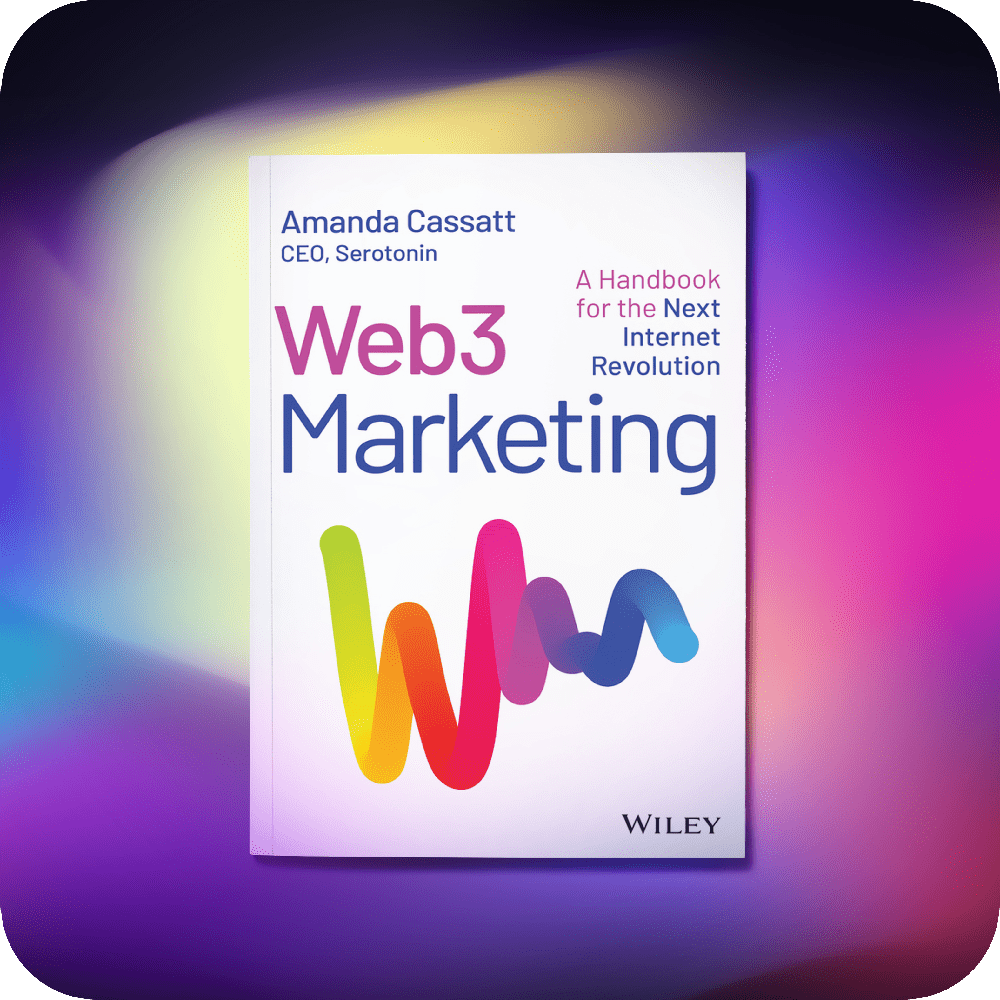 Claim nFT
Every book comes with a unique code that allows you to claim an NFT. Each NFT is one pass to a token-gated community on Telegram where members can directly contact the author, access exclusive new content, get questions answered, and meet other web3 marketing minds. Codes are on the first page of digital and print books.
JOIN TELEGRAM GROUP
"As ConsenSys' first CMO, Amanda's sharp intuition and communications skills brought many people to the world of Ethereum. She has long seen Web3 as a way for people to reclaim control of their digital identity and personal finance, and has deftly argued why a new power arrangement on the web is so critical to advancing the human condition. The lessons from this book will become increasingly important for students, professionals, entrepreneurs, creators, and investors seeking to understand how Web3 changes their own lives."
"Web3 Marketing is accessible to students and professionals regardless of technical experience, who are interested in getting into Web3, opening up the intricate and sometimes complicated world of Web3 to vastly more people."
"The book I wish I had when creating Augur. This is the definitive book on Web3 marketing and an excellent intro to the blockchain space in general."
"Cassatt's skill is in marketing, but in the crypto world, mission is fundamental, and she is that best kind of missionary: a clear and passionate advocate towards a better world. The experience with which she wrote this text can't be faked, and readers will enjoy an authentic invitation into the future of consumer marketing in an open, borderless, user-owned economy."
"Amanda Cassatt's book Web3 Marketing is a crash course on the history of Bitcoin, and the rise of Ethereum and Web3 - arming nontechnical marketers with the baseline knowledge needed to jump into the space."
"Few people embody the spirit of the Web3 community better than Amanda Cassatt. Little surprise then that she's written the definitive book on marketing in Web3, which anyone working on building products and communities in the area should read."
JOSEPH LUBIN
Co-Founder of Ethereum
Founder & CEO of ConsenSys
Yorke Rhodes
Co-Founder, Blockchain at Microsoft
Joey Krug
CIO, Pantera Capital
Co-Founder at Eco
Co-Founder at Augur
Erik Voorhees
Founder of ShapeShift
Kim Milosevich
CMO, a16z crypto
Glen Weyl
Author, Radical Markets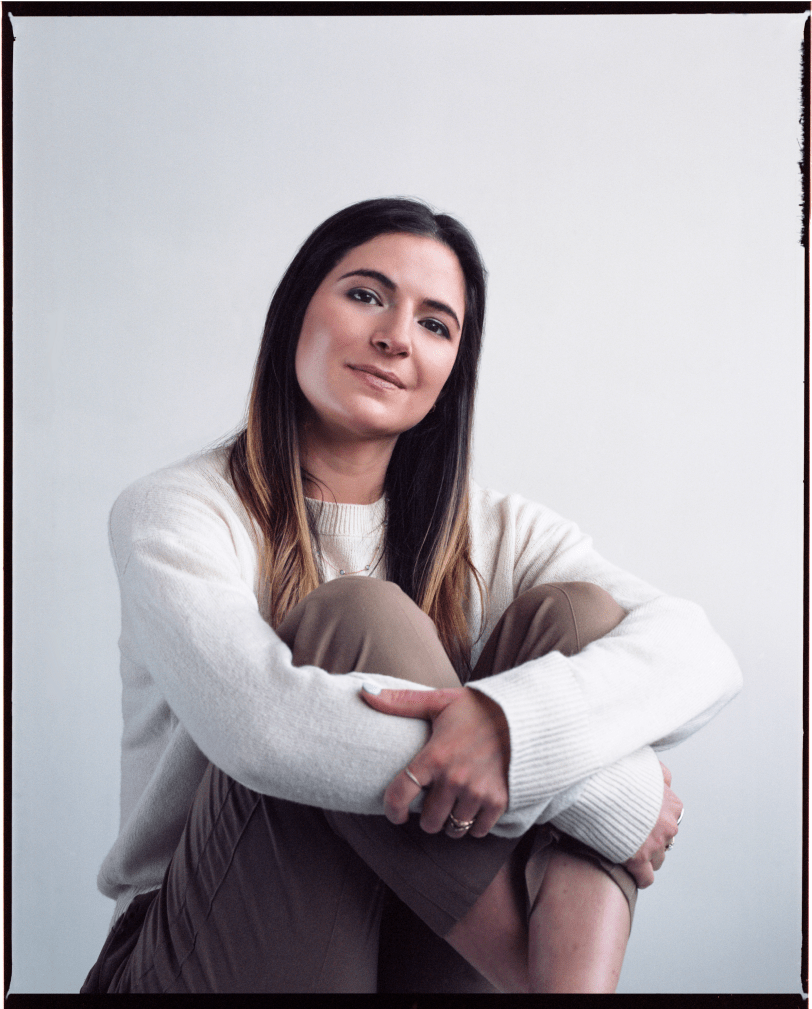 ABOUT the author
@amandacassatt
Amanda Cassatt (née Gutterman) is an explorer of technology, economics, and culture. An early crypto entrepreneur, Amanda brought Ethereum to market as ConsenSys' Chief Marketing Officer from 2016 through 2019, and built the first web3 marketing team.

After working on Ethereum through its initial growth period, she founded Serotonin, the marketing firm and product studio for transformative technologies. Today Serotonin is the leading web3 strategy and marketing practice, with over 100 employees worldwide, supporting the top teams pushing the decentralization movement forward. Serotonin's in-house product studio incubates and spins out software companies. Its first spinout was Mojito, the NFT e-commerce infrastructure platform used by Sotheby's, CAA, the Milwaukee Bucks, and more, that enables brands and creators to engage with web3. Serotonin's most recent spinout is Franklin, the compliant cash-and-crypto hybrid payroll provider.

Amanda serves as CEO of Serotonin and President of Mojito. She was included on both the Forbes and Inc. 30 under 30 lists in 2016, and speaks at events such as TechCrunch Disrupt, WEF, SALT, and Web Summit. Her work on Ethereum and NFTs has been covered in Vogue, The New York Times, The New Yorker, and Rolling Stone.
FAQs
Where do I find the code for claiming my NFT?
How Many NFTs am I allowed to claim?
Is there a cost to claim my NFT?
What utility / benefits come with owning a web3 marketing NFT?